Upgrading Keterampilan Jurnalistik dan Literasi Media sebagai Media Exposed Potensi Desa Melalui Pengelolaan Website
Keywords:
Jurnalistik, Literasi Media, Media Expose, Web Desa
Abstract
Perkembangan teknologi mempengaruhi segala sektor kehidupan, akselerasi penggunaan media berbasis teknologi berdampak pada literasi masyarakat. Masyarakat di pedesaan rentan terhadap iliterasi media. Hal ini merupakan pintu masuk sebuah pemberdayaan masyarakat desa untuk menjadi melek media dan mampu menjadi pengguna media teknologi yang cerdas. Desa harus beradaptasi dengan kemajuan teknologi terutama dalam hal pemanfaatan potensi desa. Karang taruna dan petinggi desa Sitiarjo di Kabpaten Malang belum memiliki kemampuan juralistik dan kemampuan literasi media untuk menyokong pengelolaan web desa. Permasalahan mitra adalah 1) perangkat desa belum memliki kemampuan jurnalistik untuk mengelola website desa. 2) karang taruna tidak memiliki kemampuan literasi media dan jurnalistik untuk membangun kebiasanaan sehat dalam bermedia. Sehingga untuk merespon permasalahan tersebut, dapat dilakukan adalah memberikan keterampilan jurnalistik dan literasi media pada perangkat desa dan karang taruna desa Sitiarjo. Kegiatan ini merupakan pintu masuk untuk menciptakan ekosistem sehat dalam bermedia. Melalui metode pelatihan dan simulasi Iptek kegiatan ini menghasilkan kemampuan membuat konten web dan keterampilan literasi media oleh perangkat desa dan karang taruna desa Sitiarjo. Kedua keterampilan tersebut digunakan untuk pengelolaan web desa yang output akhirnya adalah media expose eksplorasi dan publikasi potensi desa.
References
Anwar, S. A., Sulton, M., K. Zufri, A., Arif, R., Khoirudin, M., Rochman, S. F., Huda, M. D., Cahyani, N. D., Mulyani, D. S., Nurmeisida, T., & Tasya, R. A. (2020). Website Desa Sebagai Wadah Potensi Ekonomi Mandiri Desa di Era Revolusi Industri 4.0. Jurnal Pembelajaran Pemberdayaan Masyarakat (JP2M), 1(2), 125. https://doi.org/10.33474/jp2m.v1i2.6479
BPS, B. P. S. K. M. (2019). Desa Sitiarjo Kabupaten Malang. https://malangkab.bps.go.id/subject/153/geografi.html#subjekViewTab3
Farady Marta, R., Hafiar, H., Budi Setiawan, Y., Andriani, F., Lestari, P., Pamungkas, S., Ratri Rahmiaji, L., Alif, M., Yuli Purnama, F., & Agustina Setyaningsih, L. (2019). Author compliance in following open journal system of communication science in Indonesia. Journal of Physics: Conference Series, 1175(1), 0–10. https://doi.org/10.1088/1742-6596/1175/1/012222
Gui, M., & Büchi, M. (2021). From use to overuse: Digital inequality in the age of communication abundance. Social Science Computer Review, 39(1), 3–19.
He, X. (2019). Digital entrepreneurship solution to rural poverty: Theory, practice and policy implications. Journal of Developmental Entrepreneurship, 24(1), 1950004.
Herlina, M., & Husada, S. (2019). Dampak Kejahatan Cyber dan Informasi Hoax Terhadap Kecemasan Remaja di Media Online The Impact of Cyber Crime and Hoax Information on Teenage Anxiety in Online Media. Promedia, 5(2), 89–110.
Hertati, L., Widiyanti, M. Desfitrina, D., Syafarudin, A., & Safkaur, O. (2020). The Effects of Economic Crisis on Business Finance. International Journal of Economics and Financial Issues, 10(3), 236–244. https://doi.org/https://doi.org/10.32479/ijefi.9928
Kurniawan, Y. I., Chasanah, N., Nofiyati, N., & Rakhman, A. Z. (2021). Peningkatan Literasi Media dan Pelatihan Pengelolaan Website Sekolah Di SMP Negeri 2 Kalimanah. Jurnal Pengabdian Masyarakat Indonesia, 1(1), 1–6. https://doi.org/10.52436/1.jpmi.3
Lyu, G., Liefner, I., & Schiller, D. (2019). THE EVOLUTION OF CROSS-BORDER M&As AND INNOVATION STRATEGIES. Erdkunde, 13(2), 211–224.
Mishori, R., & Antono, B. (2020). Telehealth, rural America, and the digital divide. The Journal of Ambulatory Care Management, 43(4), 319–322.
Mulyawaty, S., Muljono, P., & Seminar, K. B. (2016). Efektivitas Website Desa Sebagai Media Penyebaran Informasi Pembangunan Di Desa Malasari Kabupaten Bogor. Scientific Repository IPB, 2(1).
Nurhayati, S., Musa, S., Boriboon, G., Nuraeni, R., & Putri, S. (2021). Community Learning Center Efforts to Improve Information Literacy in the Community for Cyber Crime Prevention during a Pandemic. Journal of Nonformal Education, 7(1).
Oktavianoor, R. (2020). Kesenjangan Digital Akibat Kondisi Demografis di Kalangan Masyarakat Rural. Palimpsest: Journal of Information and Library Science, 11(1), 9–19.
Sani, A., Wiliani, N., Budiyantara, A., & Nawaningtyas, N. (2020). Pengembangan Model Adopsi Teknologi Informasi terhadap Model Penerimaan Teknologi diantara UMKM. JITK (Jurnal Ilmu Pengetahuan Dan Teknologi Komputer), 5(2), 151–158.
Setiyaningsih, L. A., & Fahmi, M. H. (2020). Penguatan Community Development Petani Nanas Desa Palaan melalui Digital Marketing. Abdimas: Jurnal Pengabdian Masyarakat Universitas Merdeka Malang, 5(2), 145–151. https://doi.org/10.26905/abdimas.v5i2.4361
Song, Z., Wang, C., & Bergmann, L. (2020). China's prefectural digital divide: Spatial analysis and multivariate determinants of ICT diffusion. International Journal of Information Management, 52, 102072.
Srivastava, N. K., Krishna, R., Chandran, S., & Prasad, R. (2019). ICT for Rural and Remote Areas in India. 22nd International Symposium on Wireless Personal Multimedia Communications (WPMC) IEEE, 22, 1–6.
Xu, D., Zhuang, L., Deng, X., Qing, C., & Yong, Z. (2020). Media exposure, disaster experience, and risk perception of rural households in earthquake-stricken areas: evidence from rural China. International Journal of Environmental Research and Public Health, 17(9), 3246.
Yulida, R., Rosnita, R., Kurnia, D., Andriani, Y., & ... (2020). Pelatihan Penggunaan Website Untuk Meningkatkan Literasi Media Petani Kelapa Sawit Di Desa Kiap Jaya Kecamatan Bandar Sei Kijang Kabupaten Pelalawan …. Jurnal ABDINUS …, 3(2), 306–316. https://ojs.unpkediri.ac.id/index.php/PPM/article/view/13850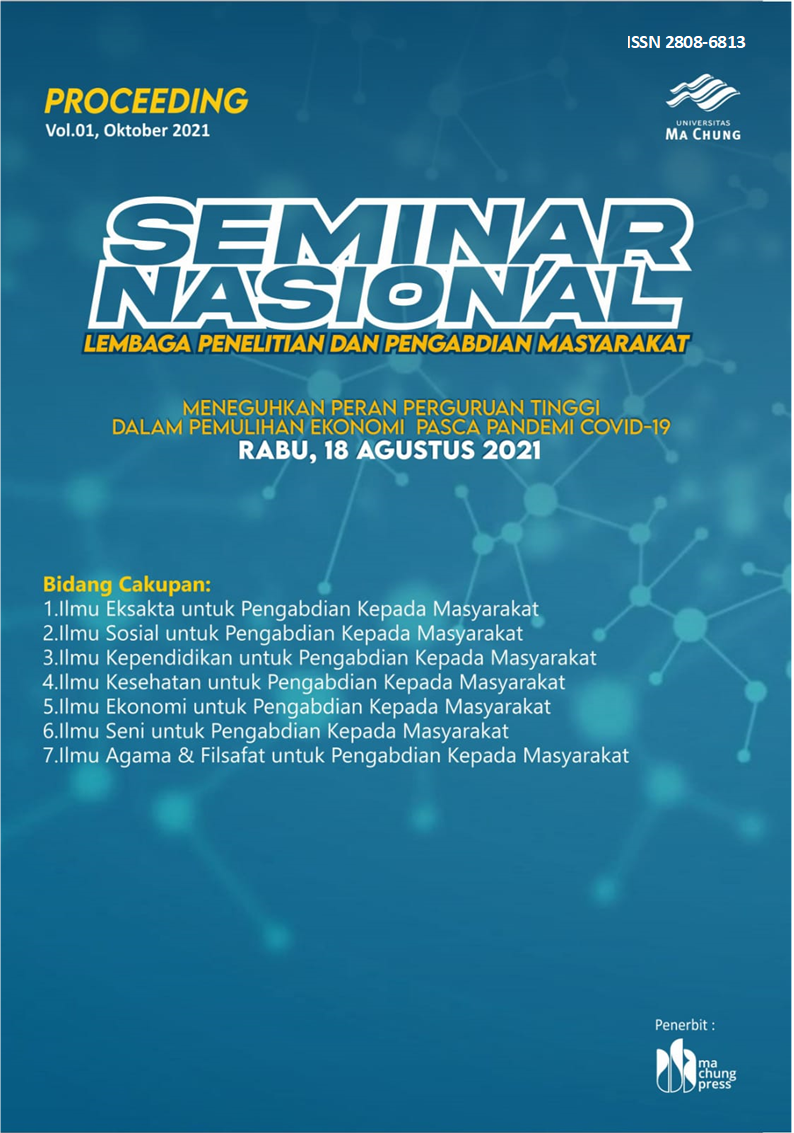 Downloads