Persepsi Pemahaman Pengelolaan Modal Kerja dan Pengaruhnya terhadap Profitabilitas
Keywords:
Pengelolaan modal kerja, pengelolaan kas, pengelolaan persediaan, pengelolaan keuangan, pengelolaan piutang
Abstract
Pengelolaan modal kerja merupakan salah satu hal terpenting dalam siklus bisnis usaha mikro, kecil dan menengah. Paper ini bertujuan untuk mengetahui persepsi pemahaman pengelolaan modal kerja dan hubungannya terhadap. Data dikumpulkan melalui kuesioner yang dibagikan melalui Google Form dengan responden para pelaku usaha mikro, kecil dan menengah seputar Bandung Raya. Pengolahan data menggunakan pendekatan partial least square dengan memakai WarpPLS. Hasil penelitian menunjukkan bahwa persepsi pengelolaan kas, dan persepsi pengelolaan Hutang Piutang berpengaruh positif signifikan terhadap profitabilitas. Sementara persepsi pengelolaan persediaan dan persepsi pengelolaan modal kerja secara keseluruhan berpengaruh negatif dan signifikan terhadap profitabilitas usaha. Hal ini menyatakan bahwa pengelolaan modal kerja memang memiliki akibat terhadap profitabilitas usaha. Untuk itu diperlukan sebuah upaya untuk bisa meningkatkan pemahaman pengelolaan modal kerja para pelaku usaha mikro, kecil dan menengah.
References
Abioro, M. (2013). The impact of cash management on the performance of manufacturing companies in Nigeria. Uncertain Supply Chain Management, 1(3), 177–192. https://doi.org/10.5267/j.uscm.2013.08.004
Dalayeen, B. Al. (2017). Working Capital Management and Profitability of Real Estate Industry in Jordan: An Empirical Study. Journal of Applied Finance & Banking, 7(2), 49–57. http://gfjmr.gnu.ac.in/UserFiles/File/P5V5.pdf
Ganas, I., & Hyz, A. (2015). Inventory Management and its Impact on Firms ' Performance?: An Empirical study in the region of Epirus , Greece. 4th International Conference in Quantitative and Qualitative Methodologies in the Economic and Administrative Sciences (I.C.Q.Q.M.E.A.S. 2015) |, 129–135.
Greener, S. (2008). Business Research Methods. Ventus Publishing ApS.
Lamptey, L., Frimpong, K., & Morrison, A. (2017). Empirical Study on the Influence of Working Capital Management on Performance of SMEs in a Developing Economy. British Journal of Economics, Management & Trade, 17(4), 1–10. https://doi.org/10.9734/bjemt/2017/33579
Moussa, A. A. (2019). Determinants of working capital behavior: evidence from Egypt. International Journal of Managerial Finance, 15(1), 39–61. https://doi.org/10.1108/IJMF-09-2017-0219
Oladejo, M. O., & Akande, O. O. (2017). Cash Management Practice and Medium Scale Enterprises performance: Perspective of Selected Food and Beverages Firm in Oyo state Nigeria. International Journal of Managerial Studies and Research, 5(4), 83–92. https://doi.org/10.20431/2349-0349.0504012
Prempeh, K. B. (2015). Munich Personal RePEc Archive The impact of efficient inventory management on profitability?: evidence from selected manufacturing firms in. Munich Personal RePEc Archive, 67889.
Rofiq, F., & Edward, M. Y. (2019). Kinerja Manajemen Modal Kerja Berdasarkan Gender dan Jenis Usaha. Sosio E-Kons, 11(2), 165–173.
Singhania, M., & Mehta, P. (2017). Working capital management and firms' profitability: evidence from emerging Asian countries. South Asian Journal of Business Studies, 6(1), 80–97. https://doi.org/10.1108/SAJBS-09-2015-0060
Tran, H., Abbot, M., & Jin-Yap, C. (2017). How does working capital management affect the profitability of Indian companies? Journal of Small Business and Enterprise Development, 24(1), 1–16. https://doi.org/10.1108/JAMR-06-2017-0076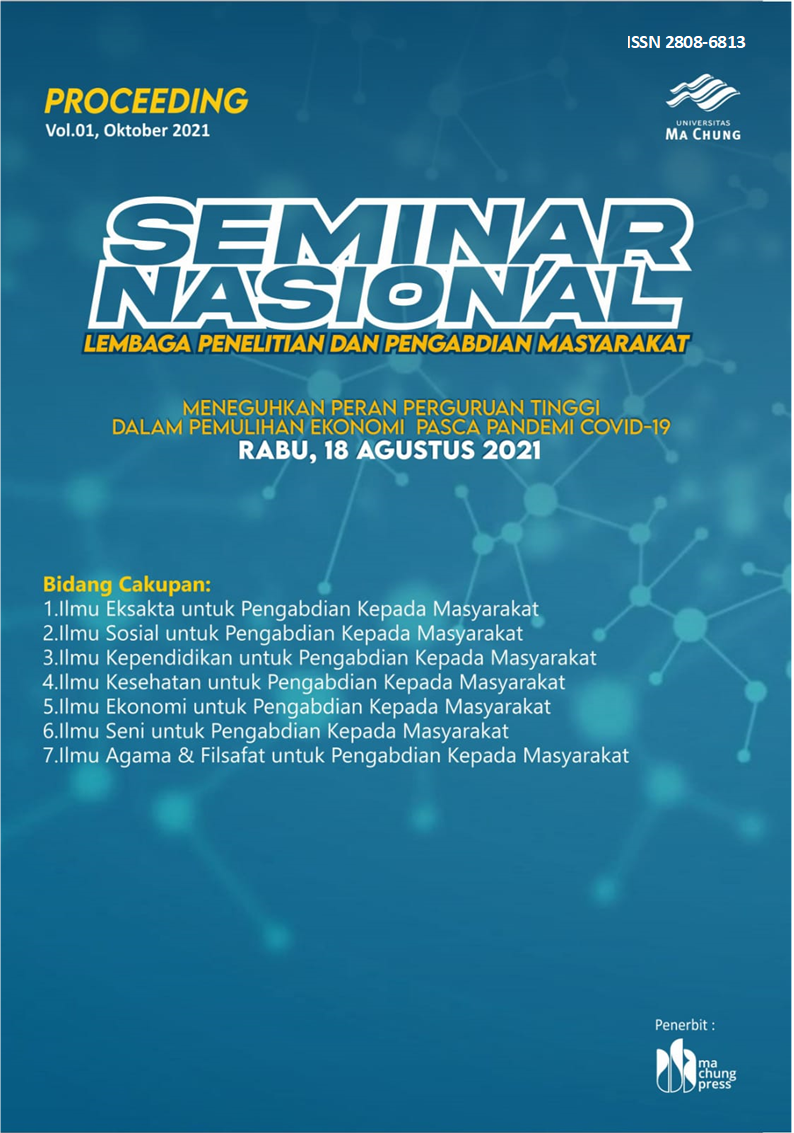 Downloads