Integrasi Sustainable Entrepreneur dengan Kurikulum MBKM Kewirausahaan untuk Mencetak Mahasiswa Berdaya Saing
Keywords:
MBKM;, sustainable;, teknik industri, entrepreneur
Abstract
Tujuan penelitian ini yaitu menentukan keputusan kriteria sebagai pengembangan dengan mempertimbangkan akar masalah untuk mendukung Sustainable Entrepreneur dengan Kurikulum MBKM Kewirausahaan untuk Mencetak Mahasiswa Berdaya Saing. Metode penelitian dengan AHP dan 5-Why'ss. Responden adalah mahasiswa Teknik Industri Fakultas Teknik Universitas Kadiri sejumlah 3 orang. Pemodelan AHP menggunakan kriteria Business Performance, Profit, Planet, People, Keterampilan dan Sikap dengan masing – masing memiliiki subkriteria. Penelitian ini menunjukkan bahwa peran yang mendominasi adalah business performance dan keterampilan. Sedangkan strategi yang dicapai dihubungkan dengan rekomendasi dari mata kuliah di rumpun teknik industri. Dari penelitian ini dinyatakan bahwa peran sustainable entrepreneur yang dikaitkan merdeka belajar kampus merdeka dalam bidang kewirausahaan diharapkan dapat berkelanjutan dengan pengembangan strategi yang telah dimodelkan. Mata kuliah yang berkesenambungkan dengan materi cangkupan studi kelayakan bisnis; manajemen distribusi dan logistik; manajemen kinerja; ekologi industri; manajemen pemasaran dan strategi; dan sistem layanan.
References
Cakrawala, M. & Halim, A. (2021). Ketercapaian dan Kendala Implementasi MBKM di Prodi Teknik Sipil Universitas Widyagama Malang. The 4th Conference on Innovation and Application of Science and Technology (CIASTECH 2021), Universitas Widyagama, Malang, 1017–1024.
Faisal, R. & Anthoni, L. (2021). Analysis of the Impact Education to Interest and Effected to Entrepreneur Success for Student. Journal of Industrial Engineering & Management Research, 2(1), 26–38.
Handrianto, Y. & Styani, E.W. (2020). Penerapan Metode Analytical Hierarchy Process (AHP) untuk Pemilihan Metode Pembelajaran. JSI: Jurnal Sistem Informasi (EJournal), 12(1), 106–113.
Hudjimartsu, S.A., Prayudyanto, M.N., Permana, S., & Heryansyah, A. (2021). Peluang dan Tantangan Implementasi Merdeka Belajar Kampus Merdeka (MKM) di Fakultas Teknik dan Sains UIKA BOGOR. Educate: Jurnal Teknologi Pendidikan, 7(1), 58. https://doi.org/10.32832/educate.v7i1.6245
Irawan, B.H. & Riftiarti, A. (2019). Analisa Metode AHP (Analytical Hierarchy Process) untuk Pemilihan Mahasiswa Berprestasi pada Kampus STMIK MIC Cikarang. Jurnal Ilmiah Edutic, 5(2), 88–92.
Kahfi, C. & Mahdiana, D. (2018). Penerapan Metode Analytical Hierarchy Process (AHP) dan Profile Matching dalam Penentuan Jurusan Siswa Madrasah Aliyah (MA) Negeri 19 Jakarta. Jurnal IDEALIS, 1(2), 126–132.
Nakagawa, M., Plonski, G.A., & Paiva, P.P.P.B. (2006). Entrepreneurship in Industrial Engineering: The Shoe Selling Case. XIII Simpósio de Engenharia de Produção (SIMPEP), Bauru, Brasil, 1, 1–9.
Nezami, F.G., Tavakoli, M.S., & Torfeh, M. (2016). Developing Entrepreneurial Mindset in Industrial Engineering Classes: A Case Study. ASEE Annual Conference and Exposition, New Orleans, Louisiana, 10.18260, 26756. https://doi.org/10.18260/p.26756.
Rahmawati, Y. (2021). Implementation of MBKM Activities in Japanese Literature Study Program. Journal of Indonesian Independent Learning, 1(1), 1–4.
Urbaniec, M. (2018). Sustainable entrepreneurship: Innovation-related Activities in European Enterprises. Polish Journal of Environmental Studies, 27(4), 1773–1779. https://doi.org/10.15244/pjoes/78155
Widodo, W. & Chandrawaty, C. (2021). Analysis of the Effect of the MBKM Internship Program and Certified Independent Study (MSIB) on University Performance Universitas 17 Agustus 1945 Surabaya. Technium Social Sciences Journal, 18(21),
–243.
Yusuf, F.A. (2021). The Independent Campus Program for Higher Education in Indonesia: The role of Government Support and the Readiness of Institutions, Lecturers and Students. Journal of Social Studies Education Research, 12(2), 280–304.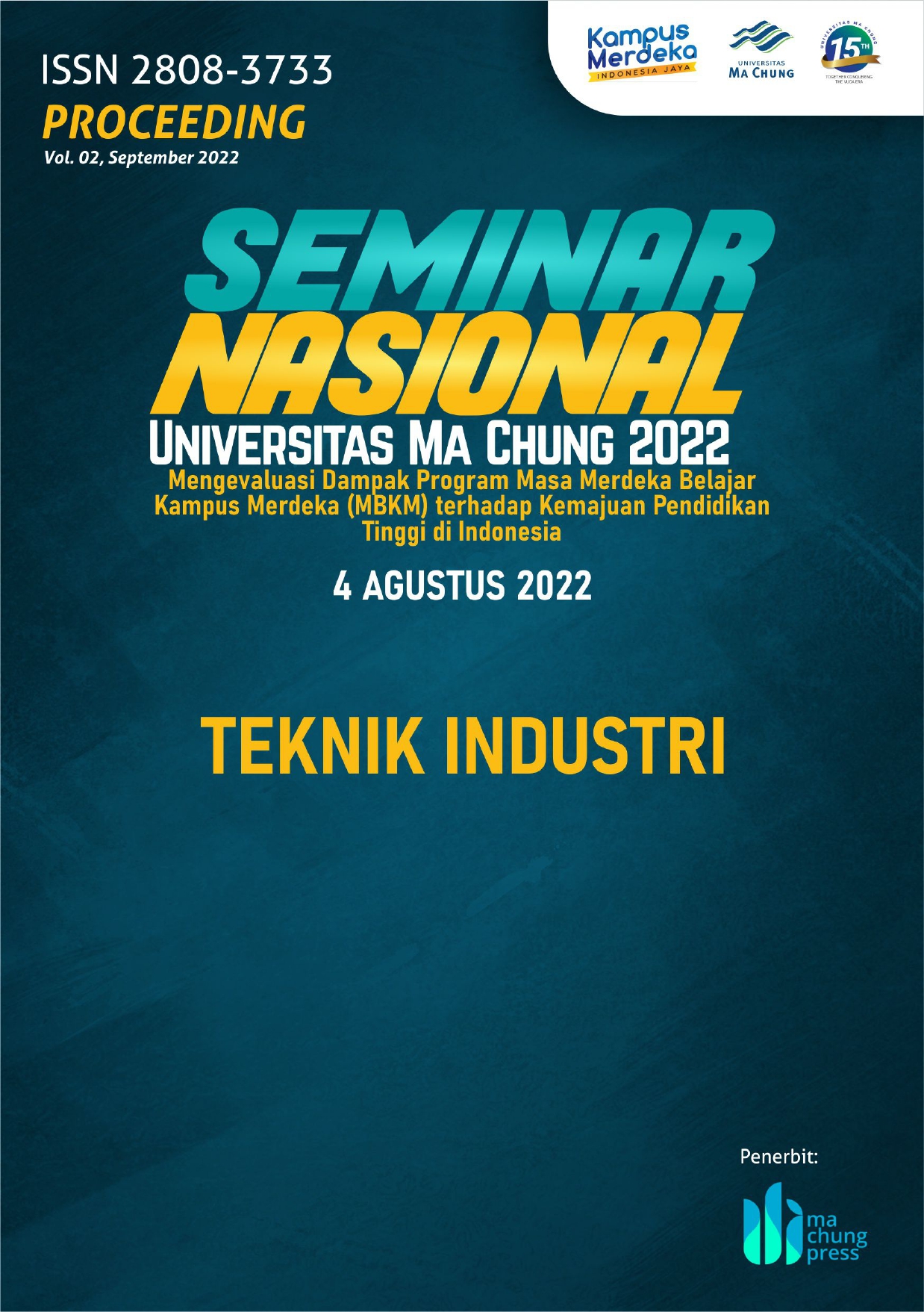 Downloads