Analisis Peramalan Permintaan Darah di Unit Transfusi Darah Kota Madiun
Keywords:
ARIMA, donor darah, forecasting, SARIMA
Abstract
Unit Donor Darah (UDD) Kota Madiun melayani transfusi darah sekaligus menyediakan darah dari permintaan yang berasal dari Bank Darah Rumah Sakit (BDRS) maupun langsung dari Rumah Sakit di wilayah Kota Madiun dan sekitarnya. Pada tahun 2020, UDD telah berhasil memenuhi 97% permintaan darah, namun karena penyebaran virus Covid-19 yang semakin meluas maka diperlukan peramalan permintaan darah sampai akhir tahun 2021. Berdasarkan analisis data permintaan pada tahun sebelumnya diperoleh model peramalan terbaik untuk permintaan darah A adalah SARIMA(2,1,0)(0,1,1)12 dengan nilai MAPE 9,35%, model peramalan untuk permintaan darah B adalah SARIMA(1,1,0)(0,1,1)12 dengan MAPE 13,25%, model peramalan untuk permintaan darah AB adalah ARIMA(2,1,1) dengan MAPE 22,46%, dan model peramalan untuk permintaan darah O adalah ARIMA(0,1,1).  
References
F, Winda Eka dan Dwiatmono, A. (2012). Analisis Peramalan Kombinasi Terhadap Jumlah Permintaan Darah di Surabaya. 1(1), 1–5.
Hillmer, S. C., & Wei, W. W. S. (2006). Time Series Analysis: Univariate and Multivariate Methods. Journal of the American Statistical Association, 86(413), 245. https://doi.org/10.2307/2289741
Iriani, R. D., & H, M. K. (2019). Peramalan Persediaan Darah pada Unit Transfusi Darah PMI Kota Yogyakarta. Seminar Nasional Teknik Industri Universitas Gadja, 1984.
Madsen, H. (2007). Time series analysis. In Time Series Analysis. https://doi.org/10.4324/9780203035788-9
Mohamed, N., Ahmad, M. H., & Suhartono. (2011). Short-term electricity load forecasting. Journal of Sustainability Science and Management.
Sarpini, R. (2016). Anatomi dan Fisiologi Tubuh Manusia Untuk Paramedis. In Edisi Revisi.
Trishnanti, D. (2017). Peramalan Permintaan Darah Di Nganjuk ( Studi Kasus Unit Donor Darah Pmi Kabupaten Nganjuk ). Departemen Statistika Bisnis Fakultas Vokasi Institut Teknologi Sepuluh Nopember.
Wulan, E. (2021). Stok darah di PMI Kota Madiun Menipis. RRI Kota Madiun.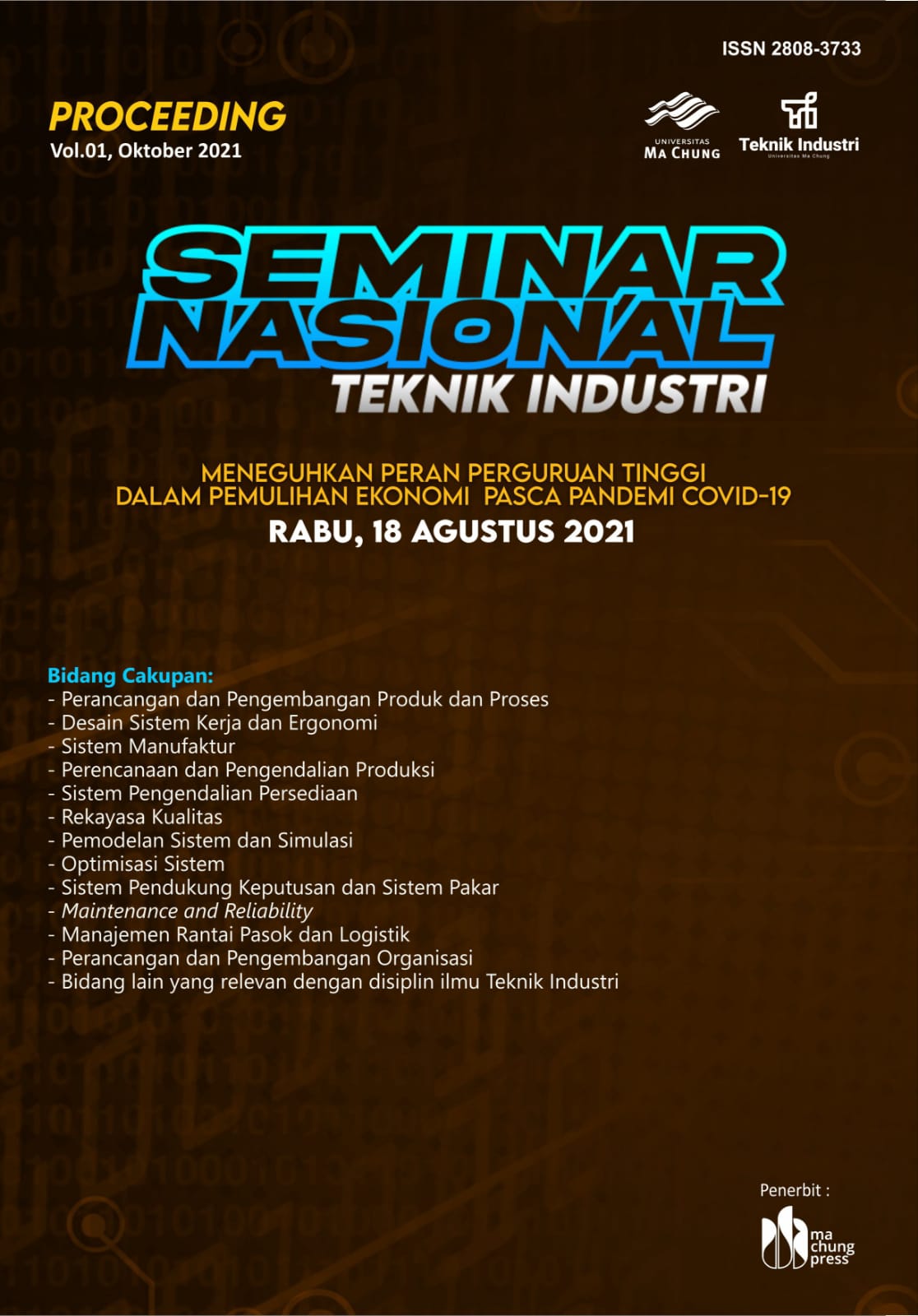 Downloads